Welcome to Stellar International School. Every new concept that came after the initial spark that brought Stellar to life was prompted by the same question. What is the best possible education a child could possibly receive.Education comes in various fluid, adaptable forms that enable us to respond to these questions from every possible aspect and method. While most schools in Malaysia still emphasised report cards, grades, and classes, at Stellar, we paid place a greater emphasis on the means. We paved a road leading to a journey filled with curiosity, empathy, and passion.
Academic achievement does not represent everything a child's entire potential. At Stellar, we make it clear that making mistakes is an important part of the learning process. Our students will be afraid to make mistakes, take risks, and express themselves.Schools serve as a platform to spark our children's interest in learning for their entire lives. The same ideals and principles are shared by parents, instructors, and school administrators. Children must understand that there is always more to earn beyond success and failure. Stellar has always looked upon challenges as opportunities to grow, and we wish to instill this spirit in our students.
Our passionate educators' love for the children does not end within the classroom and their job does not stop when classes are over. These educators have demonstrated what it means to be concerned about others' needs. As a team, we draw upon our knowledge and abilities to make positive changes and share what we have learned. Hence, we are here to raise a generation of stars for a sustainable future.
Student's future education is in safe hands at Stellar. I am also looking ahead to safeguarding every child's education. I will pray and work diligently to ensure that all of our teachers and staff devote themselves selflessly to the young lives entrusted to them. The constantly changing and innovating. Ahead of a world different from the one we live in today, our students will be equipped with lifelong learning skills, adapting to all circumstances, and continually contributing to a better outcome.
Stellar, your future begins here.
Success in our student's physical, intellectual, and emotional development.
Teachers who are on top of their responsibilities to every student's success.
Empathy towards one another.
Lifelong learning becomes a way of life.
Love for knowledge to serve and to love others.
Above and beyond academic excellence.
Respect for others, honouring parents, and gratitude to God.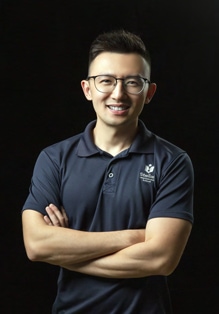 Daniel Loh
Founder & CEO of STELLAR Education Group
Fill out this form and our Stellar Office will contact you to answer all of your questions.
An amazing place for your children to learn, develop and grow into future global leaders.