New intake is now open for registration.



Welcome to Stellar International School (SIS) where we offer a refreshing holistic and innovative approach to education. SIS trains and teaches students to think critically and express their views confidently and eloquently. Application of skills rather than just academic achievements is at our forefront to develop the next generation of global citizens of the world, while cultivating important human values. Learning with the end in mind, our teaching methodology looks into their future and the skills required for them to navigate this ever-changing world.
For instance, the integration of S.T.E.A.M. Education (science, technology, engineering, arts, mathematics) into our international curriculum and the introduction of thematic project-based learning via Project Stellar. In addition, we are a value-driven school where humility, compassion, empathy, respect and integrity are continuously inculcated into the school culture.
Raising a generation of stars
for a sustainable future.
Preparing the next generation of global citizens by equipping
them with lifelong learning skills in this ever-changing world.
One school, One community. At SIS, there is not only Student Learning, but also Teacher Learning and Community Learning as we believe in the saying, 'Alone we can do so little, but together we can do so much'.
Bringing together the diverse nationalities and cultures of the school community, parents and families for a common purpose, this unique environment will provide the golden opportunity for unity in diversity. Moreover, multinational and multilingual students will be reassured that they have endless potential to thrive in the supportive SIS community.
Stellar International School (SIS) is an independent educational institution in Puteri Harbour, Johor, Malaysia that provides an international integrated curriculum for students age 3 to 18. Not only do we strive to build a supportive learning community, we have incorporated the latest in global education research and various best teaching practices in our approach. The school challenges students to achieve personal excellence and develop into confident, caring, and lifelong learners who positively engage the world. Our class sizes are small with ideal student-teacher ratio for early years and with a maximum of 25 students a class for primary and secondary.
With the slogan, Think Global, Act Local, we want your children who will become our nation's future leaders to acquire a global mind-set. As a member of the Global Schools Program that pledges to address the United Nations Sustainable Development Goals to achieve a better and more sustainable future for all. SIS guides students on their learning journey to be global citizens. Our students will learn, brainstorm, produce and put forward solutions as well as practices in the local context based on global issues.
Stellar International School (SIS) is pleased to be a member of the Global Schools Program and a signatory of the 'School Commitment to the Sustainable Development Goals'. SIS is humbled to be acknowledged by the Global Schools Program to actively learn, engage with, and take action on the Sustainable Development Goals.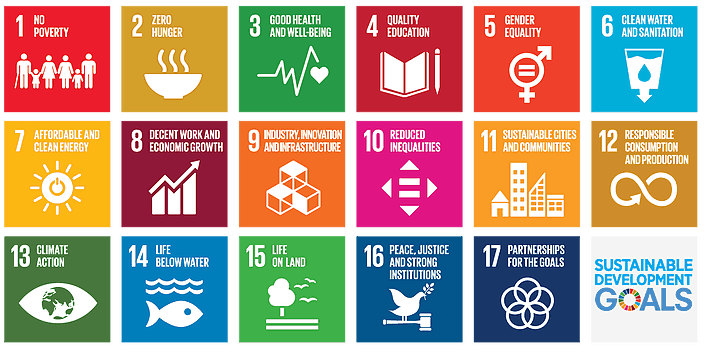 Stellar Education was founded in 2016 and is an education group comprised of an International School, a Student Services Unit, and also a preschool. Our affiliation with the UCSI Education Group has enabled us to adapt their educational model for our local needs.
We strongly believe that the purpose of education is to help students develop a passion for learning and ignite their creative spark so that they can bring positive change to the world in the future. We believe in providing a holistic education for the next generation by nurturing their physical, socio-emotional, mental and spiritual growth.
Our group name, STELLAR, signifies outstanding performance and at the same time, expresses our hopes that our students will shine brightly like stars throughout their lives and contribute to society through their unique talents.
Fill out this form and our Stellar Office will contact you to answer all of your questions.
An amazing place for your children to learn, develop and grow into future global leaders.