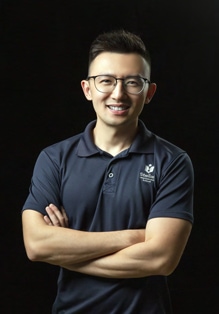 Founder & CEO
Stellar International School
Stellar Preschool
Stellar Student Services
Sand and Stars Kindergarten
Background
Master's Degree in International Business, Monash University, Australia
Bachelor of Business and Commerce, Monash University, Australia
CPA Australia
Over 10 years of experience in the education sector
Former lecturer, academy director, accounting coach and research assistant
Founder of Stellar Education, Daniel has a dream of founding an independent private International School which would cater for what he believes; that all students should have an opportunity to obtain a quality education. During his years of studying at Monash University, he began providing private tutoring to high school and university students. After years of coaching the students, he gained tremendous satisfaction in observing the transformation of his students, so he decided to pass up working at an Accounting firm and to instead serve the students of Sunway College as an Accounting lecturer after receiving his CPA and Master degree in Melbourne, Australia. Using his insight and experience as a coach of higher level education in both Malaysia and Australia, he resolved to establish a private institution in Johor Bahru offering Primary and Secondary education starting with a vision to provide quality education for the community in the year 2013.
Chairman of Board of Governors
Founder & CEO of UCSI Group
Founder and CEO of UCSI Group – a conglomerate that operates in education, consultancy, healthcare, hotels, property and technology. Today, UCSI University is regarded as one of Malaysia's foremost education providers. UCSI University is a comprehensive university in Kuala Lumpur, Malaysia and is Malaysia's best private university in the 2019 & 2020 QS World University Rankings.
Dr Jimmy Mok is a Professional and Chartered Engineer with more than 20 years of experience in industry and academia. He holds a PhD in Electrical and Electronics Engineering from the UK and is a member of various professional engineering bodies in Malaysia, the UK and the US. He is the deputy vice chancellor and dean of Faculty of Engineering, Technology and Built Environment, UCSI University. His vast experience in the Engineering Education has benefited many countries internationally and locally in terms of career as an engineer for tomorrow.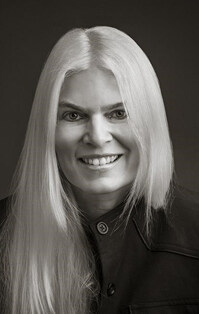 An economist by training, Marialine has held various senior marketing, sales and management consulting roles in multiple locations around the world for top tier multinationals, including L'Oreal, The Coca-Cola Company and The Boston Consulting Group.
Apart from building her business, Marialine is a strong advocate of the Circular Economy and founded the Singapore Chapter of the Circular Economy Club, a global network of circular economy professionals, who are trying to accelerate the world-wide adoption of the circular economic model, which designs out waste and pollution from the start, cycles resources for as long as possible and is underpinned by renewable energy.
A certified permaculturalist, Marialine has been actively involved in sustainability since 2012. She co-founded Foodmatters In Singapore, a workshop series for parents covering the impact of our food choices on the environment and our health. She also set up the first farmer's market in the community where she lives, whilst heading up their Sustainability Squad.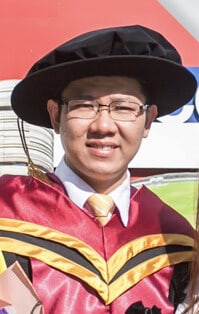 Dr. Louis obtained his degree in Mechanical Engineering from Nanyang Technological University. After having an industrial stint in PPL Shipyard Pte Ltd, he went on to pursue his PhD in NTU where his research interests lie in the area of water treatment technologies specifically on novel Forward Osmosis energy harvesting technique based on Electrokinetic phenomena with a patent filed under his name. Thereafter, he worked as Senior Technologist in Sembeco R&D, focusing on developing and exploring new green technologies and solutions towards a sustainable environment and future. He is now the Technical & Sales Manager for MECO, a worldwide leader in water purification technologies and solution, to drive business covering the Asia Pacific market.
Fill out this form and our Stellar Office will contact you to answer all of your questions.
An amazing place for your children to learn, develop and grow into future global leaders.