STELLAR
INTERNATIONAL SCHOOL
Stellar International School is an English medium independent co-educational institution for students aged 4 to 18 in Puteri Harbour at Iskandar, a flagship economic development zone in Johor, Malaysia. We provide a rigorous international integrated curriculum, based on both the Cambridge International Curriculum and the Singapore National curriculum. Stellar International School is set for expansion to a purpose built campus by 2025.
At Stellar, we strive to deliver the best to our students through a dynamic and diverse environment where students can enjoy a fun filled and engaging experience, where our students celebrate their achievements, learn to respect differences, master the skill of collaborating with others, and discover the joy of learning.
Our early years and lower primary classes (Year 1- Year 4) are now open for registration. Our upper primary (Year 5 – Year 6) and secondary classes will commence in 2021.
Raising a generation of stars
for a sustainable future.
Preparing the next generation of global citizens by equipping
them with lifelong learning skills in this ever-changing world.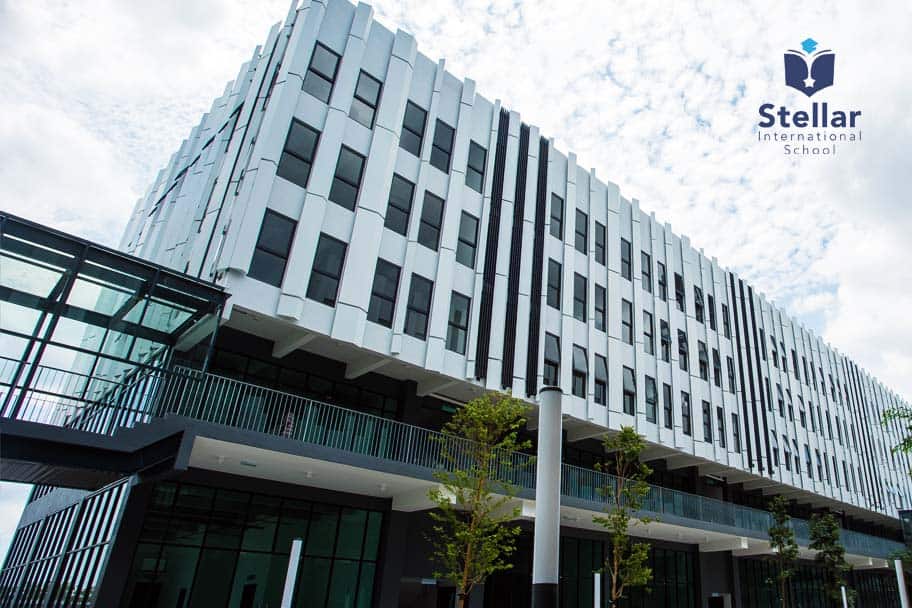 In Stellar International School, we offer a fully secured, comfortable and friendly environment for our students with our newly built school facilities in Iskandar Johor Bahru.
Our School guides students from early childhood to secondary level seamlessly through The Cambridge International Curriculum and Singapore National Curriculum. Students will be equipped with a strong foundation in core subjects such as English, Mathematics, and Science, while also being mentored in a wide range of other subjects.

In order to ensure that our students fulfill a key prerequisite of enrolling in the top universities in the world, we prepare them to participate in International General Certificate of Secondary Education (IGCSE) examination offered by Cambridge International Examination (CIE) board from The University Of Cambridge, United Kingdom (UK).
Holistic Student Learning
THE STELLAR LEARNING CULTURE
Stellar International School ensures every student experience a culture of possibilities and excellence, bringing out their inner passion and self exploration qualities naturally. 
PRESCHOOL CAMPUS IN THE CITY

SHAPING OUR CHILDREN'S FUTURE.
STELLAR PRESCHOOL is an English medium preschool in Johor Bahru, Malaysia. We offer a refreshing holistic and innovative approach to education for children ages 3 to 6. Our school is a student-focused educational institution that provides the curriculum and methodology that reflects the best in global educational research and practice supportive learning community that challenges our students to achieve personal excellence and to develop as confident, caring, life-long learners positively engaged in the world. Get in touch with us & we will arrange a tour specially for you and your family.
Stellar International
Newsletter
Subscribe to get our latest news.
Fill out this form and our Stellar Office will contact you to answer all of your questions.
An amazing place for your children to learn, develop and grow into future global leaders.