LIVE: Sing-a-long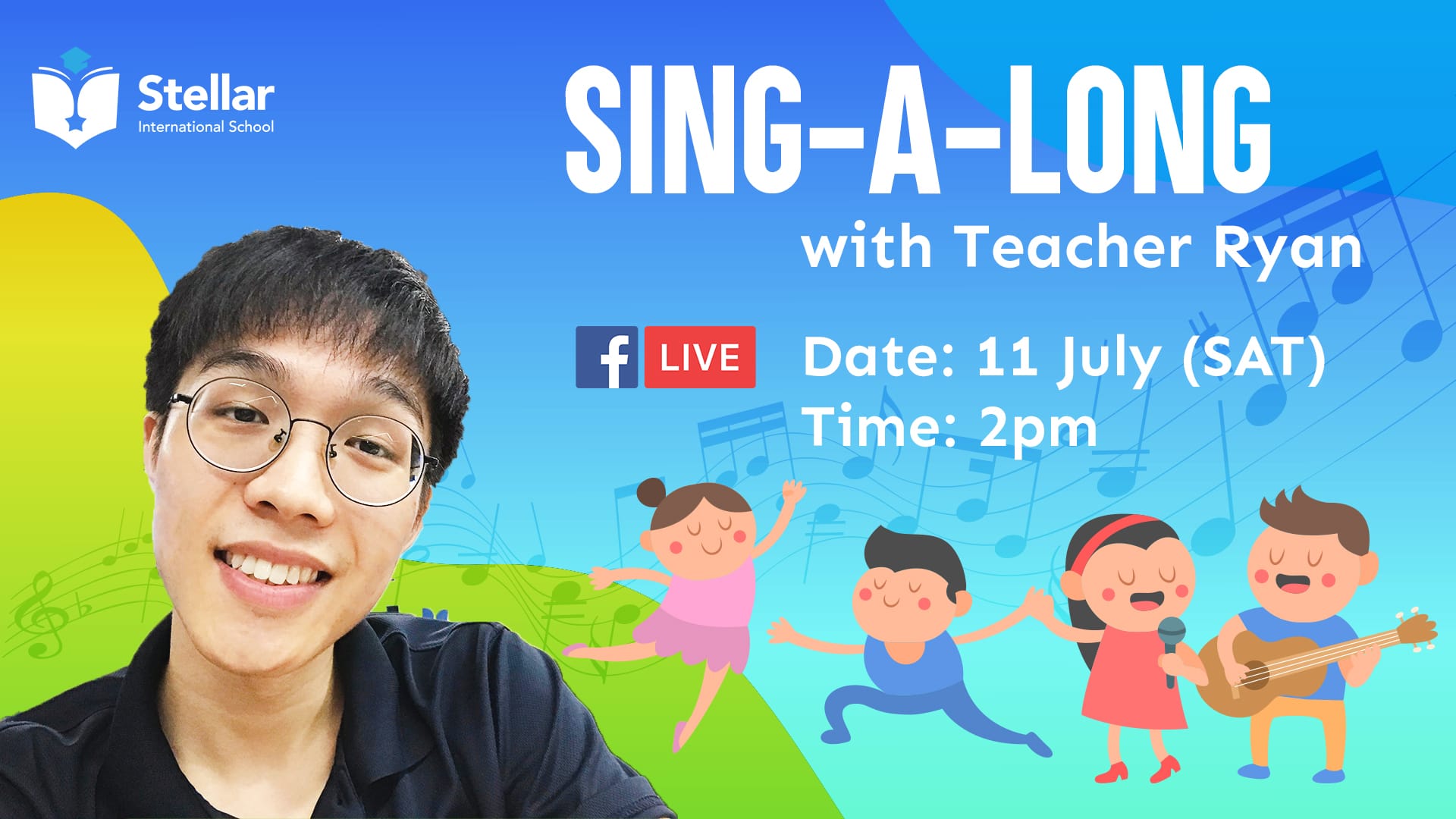 Event details
Facebook LIVE

July 11, 2020

Saturday, 2:00 PM to 2:30 PM
LIVE: Sing-a-long
Saturday, 2:00 PM to 2:30 PM
July 11, 2020
It is coming to the end of Term 2 and we are entering into our Summer Holidays starting this weekend!
We want to celebrate by singing at the top of our voice!
Join us for a sing-a-long and move to the groove as we fill our homes with music and singing!
Facebook LIVE 




Sing-a-long with Teacher Ryan


Date: 11 July (Sat)
Time: 2 PM
Facebook link: facebook.com/stellar.international
Register for more information  –> bit.ly/SIS-Registration
➤ More info about future events
.————————
◆ Facebook: fb.com/stellar.international
◆ Instagram: instagram.com/stellar.education/
◆ Tel: +6011-5622 3116 / +6011-5637 3116
◆ Email: enquiry@stellar.edu.my
◆ Website: www.stellar.edu.my
————————
📞 +6011 5622 3116
RSVP by clicking "Register"。请点击右边"register"注册报名 →