LIVE INTERVIEW: Online Learning Experience of a Preschooler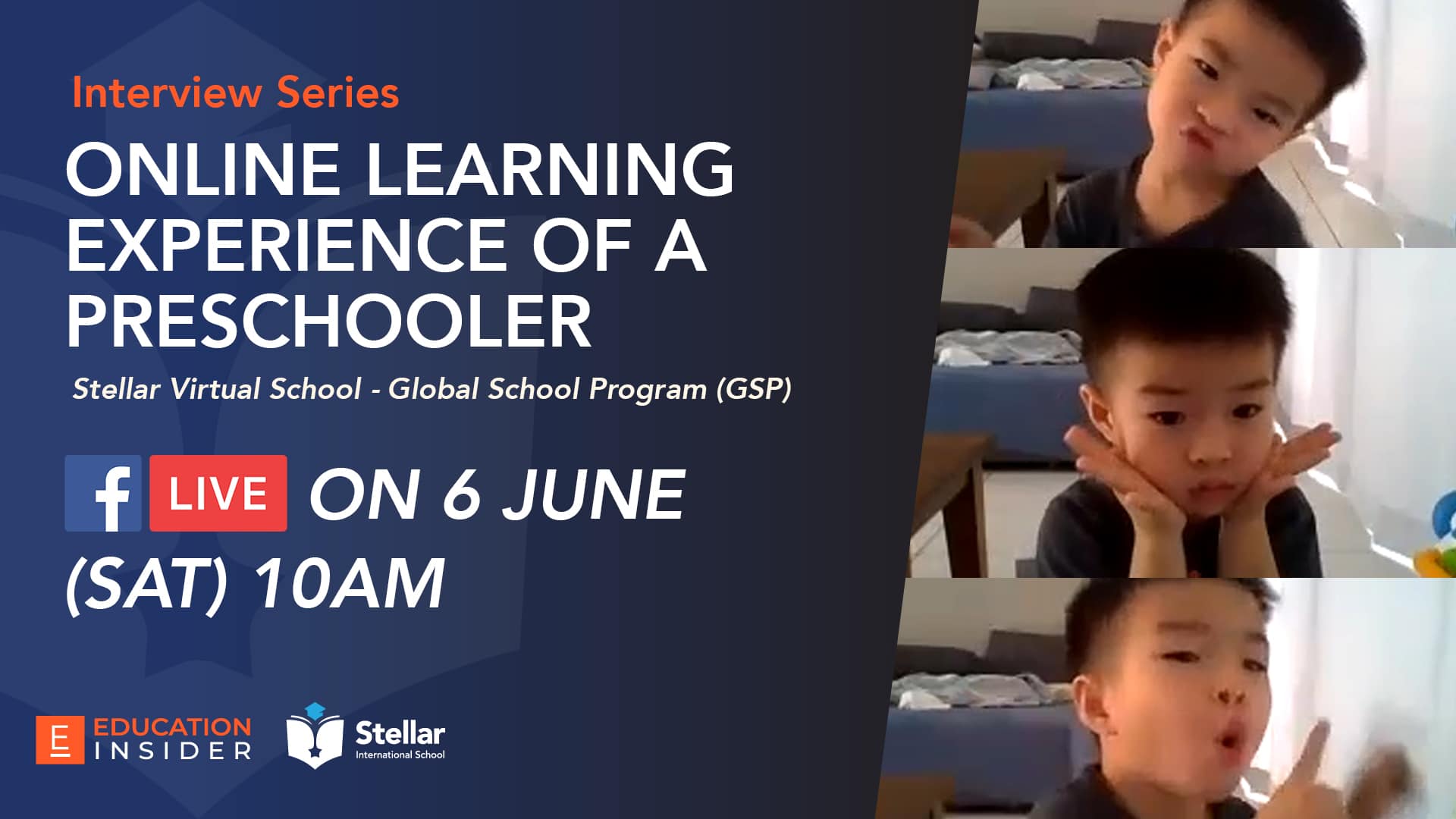 Event details
Facebook LIVE

June 6, 2020

Saturday, 10:00 AM to 10:30 AM
LIVE INTERVIEW: Online Learning Experience of a Preschooler
Saturday, 10:00 AM to 10:30 AM
June 6, 2020
LIVE INTERVIEW: Online Learning Experience of a Preschooler
Saturday, 10:00 AM to 10:30 AM
June 6, 2020
PRINT
【LIVE INTERVIEW】
Many parents find it challenging to manage young children with online learning and we hope young children and their family can benefit and enjoy e-learning during this period.
Let us hear the experience of a 4 year old boy Evan and his mom Diana, who are currently based in Australia and their experience with online learning at Stellar Virtual School.
Join us on Facebook Live Interview!
Date: 6 June (Sat)
Time: 10 AM
Register –> bit.ly/SIS-Registration
➤ More information on CareerMaster Sdn Bhd
➤ FREE Online Trial Class by Stellar International School
➤ More info about future events
.————————
◆ Facebook: fb.com/stellar.international
◆ Instagram: instagram.com/stellar.education/
◆ Tel: +6011-5622 3116 / +6011-5637 3116
◆ Email: enquiry@stellar.edu.my
◆ Website: www.stellar.edu.my
————————
📞 +6011 5622 3116
RSVP by clicking "Register"。请点击右边"register"注册报名 →