LIVE Interview: Why Estate Planning Matters? (Will Writing) – Part 2 of 3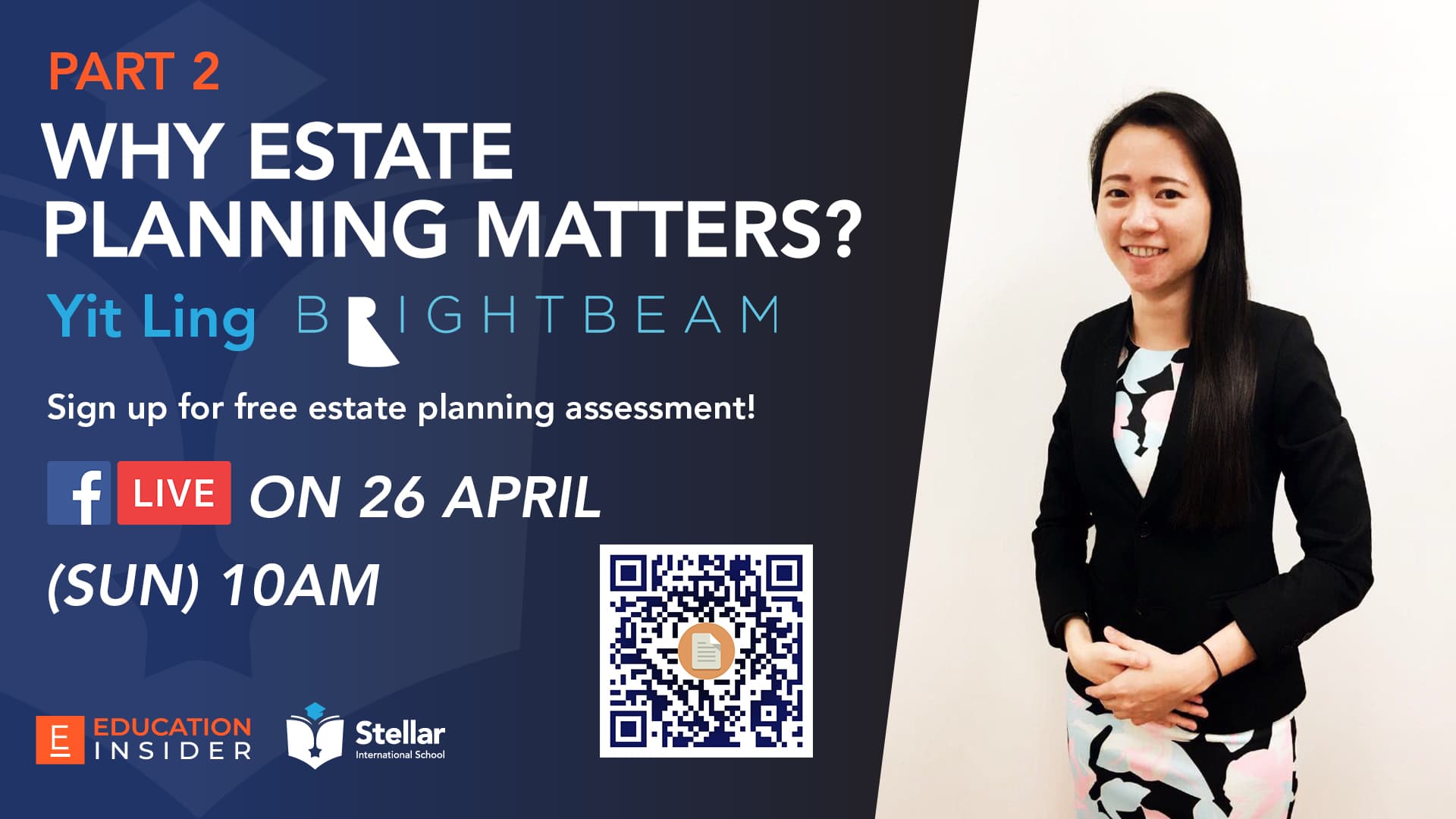 Event details
Facebook LIVE

April 26, 2020

Sunday, 10:00 AM to 11:00 AM
LIVE Interview: Why Estate Planning Matters? (Will Writing) – Part 2 of 3
Sunday, 10:00 AM to 11:00 AM
April 26, 2020
LIVE Interview: Why Estate Planning Matters? (Will Writing) – Part 2 of 3
Sunday, 10:00 AM to 11:00 AM
April 26, 2020
PRINT
PART 2
【LIVE INTERVIEW】The recent Covid19 pandemic has shown us that many things in life are unexpected and unpredictable. It's time to do estate planning to protect our loved ones.
Miss Yit Ling will be sharing with us 【The Importance of Will Writing】 and considerations to take to avoid common pitfalls in will writing.
【FB LIVE】
Title: Why Estate Planning Matters – Will Writing? (Part 2 of 3)
Date: 26 April 2020 (Sunday)
Time: 10AM – 10:30AM
She is an experienced Business Development Specialist specialised in capital markets, corporate finance, financial planning, and financial analysis with a demonstrated history of working in the financial services industry.
Providing comprehensive advisory and financial solutions to SMEs and Individuals. Advisory service includes asset management, investment, risk management, taxation, estate planning and offshore financial solutions.
Click here to register –> bit.ly/SIS-Registration
➤ FREE Estate Planning Assessment by Brightbeam Consulting
➤ FREE Online Trial Class by Stellar International School
➤ More info about future events.
————————
◆ Facebook: fb.com/stellar.international
◆ Instagram: instagram.com/stellar.education/
◆ Tel: +6011-5622 3116 / +6011-5637 3116
◆ Email: enquiry@stellar.edu.my
◆ Website: www.stellar.edu.my
————————
📞 +6011 5622 3116
RSVP by clicking "Register"。请点击右边"register"注册报名 →