LIVE Interview: Effective Disinfection to Limit the Spread of Virus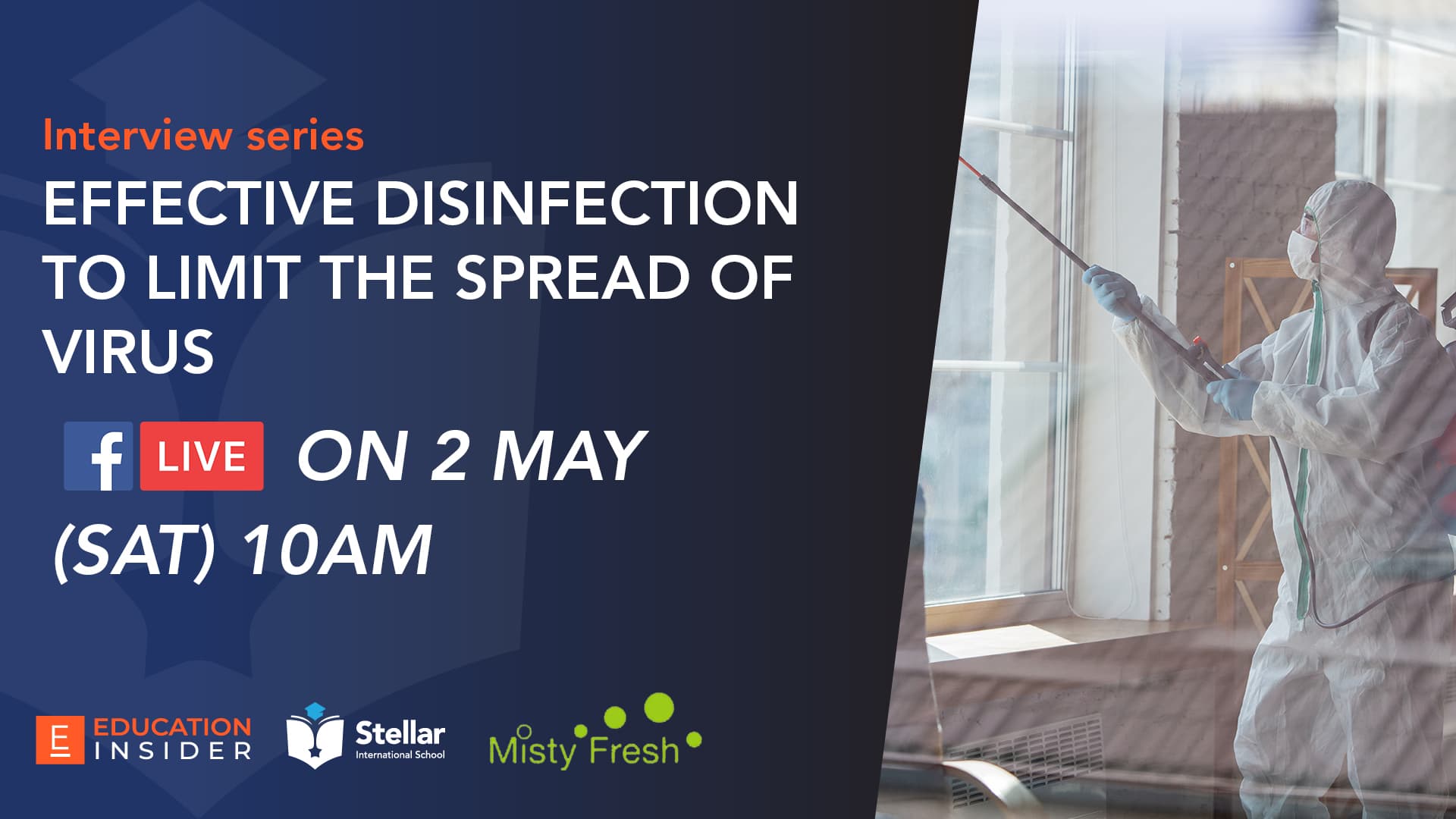 Event details
Facebook LIVE

May 2, 2020

Saturday, 10:00 AM to 10:30 AM
LIVE Interview: Effective Disinfection to Limit the Spread of Virus
Saturday, 10:00 AM to 10:30 AM
May 2, 2020
LIVE Interview: Effective Disinfection to Limit the Spread of Virus
Saturday, 10:00 AM to 10:30 AM
May 2, 2020
PRINT
In every major city around the globe, public attention is focusing more and more on indoor air quality and the health dangers associated with it, especially with the recent pandemic of Covid-19.
Whether it be driving or commuting to and from work, interacting in an office or educational environment or simply relaxing at home, people are spending as much as 90% of their time in an increasingly unhealthy indoor environment.
Join Us @ Facebook Live Interview Session.
Date: 2 May (Sat)
Time: 10am – 10.30am
Let us hear from the founder of Misty Fresh, Mr. Stanley and his associate Mr. Fabian, on how Misty Fresh is solving this issue in a safe and environmental friendly way.
Register –> bit.ly/SIS-Registration
➤ More information on Misty Fresh
➤ FREE Online Trial Class by Stellar International School
➤ More info about future events.————————
◆ Facebook: fb.com/stellar.international
◆ Instagram: instagram.com/stellar.education/
◆ Tel: +6011-5622 3116 / +6011-5637 3116
◆ Email: enquiry@stellar.edu.my
◆ Website: www.stellar.edu.my
————————
📞 +6011 5622 3116
RSVP by clicking "Register"。请点击右边"register"注册报名 →